Venice wedding & event planner
We're on the spot to help you bring your plans to fruition. Venice-etc is an agency specialised in the organisation of
civil and religious weddings

,

parties

and

ceremonies, anniversaries

and

birthdays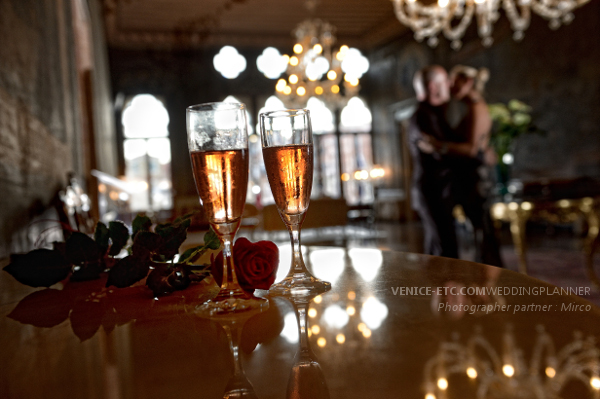 Private Events
Anniversary, birthday, parties, marriage proposals, renewal of vows, engagement parties
Get married in Venice
Civil marriages, Religious marriages (Catholic, Protestant, Orthodox, Neo-apostolic, Jewish), Symbolic marriages.
Corporate Events
Team building, incoming, business events, traditional work meal, cocktail, gala diner, convention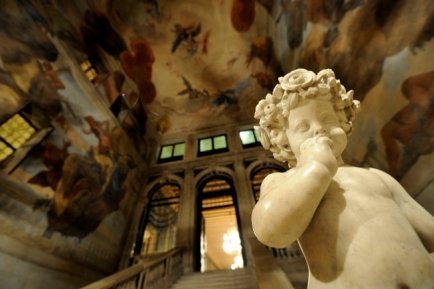 The reception venue
Luxury water view palace hotels, ancient Venetian palaces, terraces overlooking the Grand Canal, vineyards, castles to traditional and intimate Venetian restaurants
Photo Shooting session
Call one of our professional photographers in Venice. Let yourself be guided and abandon yourself to this Photo-shooting session in Venice.
Entertainments
Events Parties Entertainments, Music, Theater, and animations
We set up Venice-etc, an organisation providing an international clientele with a customised, tailor-made service to help them when they want to come here to organise a one-off-event, for a short break or even for holidays.
Venice-etc offers numerous services to meet all your needs. As wedding planners, we specialise in the planning of customised weddings throughout Venice and its region.
We also act as an event planner for all other private events but also for seminar and corporate events.
More Trendy Than Ever To Get Married Abroad!
We've added several photos and videos of amazing events for which we are proud to have contributed. Enjoy the view!
We Will Guide You Through All Important Steps Of This Magical Day
We care passionately about what we do. We stay close to the needs of our clients so we can provide taylor-made solutions.
Our 100% availability to support you

, from the first appointment to your D-Day.
A qualitative approach

: we limit the number of events to organise so we can devote all of our time to you.
A network of tested and approved providers

for their know-how and their professionalism.
The assurance of a wedding organised down to

the smallest details

, unique and taylor-made,

cultivating your personalities

.
The garantee of a

perfect day

, without any stress and mishaps.
Maximising your

budget

and negotiating

preferential rates

.
For you :

a guaranteed time, energy and money gain

.
Our leitmotiv is

to make your events outstanding moments!
Our secret advantage,

lots of ideas and concepts created just for you

which you just have to choose from, as if it was your best ever shopping day !
You don't worry about a thing, but you control everything!

We will guide you through all important steps of this magical day.
Over 5 Years That Clients Place Their Trust In Us, Let's See What Some Have To Say?
We love our clients and are fully dedicated to keeping their trust by offering

outstanding

 organization and coordination service.
Dear Christelle and Francesca, Firstly I want to thank you for taking such an important occasion, our wedding day – with all of the stress that is involved in planning that no-one tells you about – and bringing your calm and reassuring attitude. Speaking to you as we navigated the process, with the benefit of all of your experience enabled me to believe it would all be fine.

Our day wasn't fine. Fine doesn't even begin to describe our experience – Our wedding was breathtakingly beautiful and unforgettable in the very best possible way.
In my opinion engagement is the most important part of any couple's life. For me it had to be done in the most romantic way possible. Marica and her team helped me find a musician, a beautiful historic place for the actual engagement and a historian who took us around telling us interesting facts about the city. Every part of this adventure was done with elegance and class. My wife has probably told this story a thousand times.

Thank you guys, you made a dream come true.

With warm regards,

Alec K